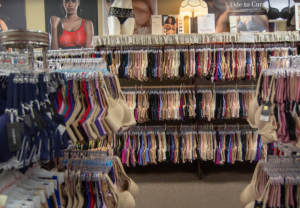 Looking for a new bra?
We have the must-haves for your lingerie drawer.
With Fall around the corner, we have the style and sizes you want for the upcoming season.
We invite you to come and browse our selection of over 5000 bras and we insist on a good fit.
3877 Dougall Avenue at Cabana, Windsor
519-972-9675 [email protected]
Pajamas. Gowns. Slippers. Robes. Bras. Accessories
Our trademark is a good fit.