The days are cooler,  shorter and quickly being replaced by Autumn's crisp air. Winter is just around the corner. It's the time of the year to get back in your jeans and big turtlenecks, while setting  the mood for the upcoming season. Underneath it all, wear the soft, comfortable and luxurious underpinnings that make you smile. Dress warmer and layer yourself in beautiful lingerie. 
 The Danish call this "hyggee",  pronounced hoo-ga and is usually translated into English as "coziness" while enjoying life's simple pleasures, like friends, family and graciousness.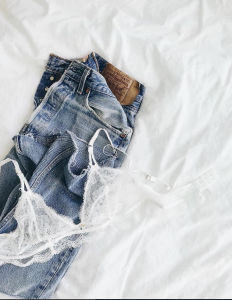 At The Delicate Touch Lingerie & Sleepwear, we love the Fall, season, with its kaleidoscope of colours and the vibrant palettes of morning sunrises and evening sunsets.
There's no better season to savour the weekends and to delight in the sweet luxury of an afternoon nap.  Take a leisurely drive in the country, to see the leaves as they begin to blanket Mother Nature, in preparation her long winter sleep.
Longer evenings mean more time for luxurious soaks in the bath;  for getting cozy in front of the fireplace, with your favourite throw, reading the newest bestseller or falling into a good movie.
Autumn sets the mood for an abundance of hearty flavours and menus, with all things good to eat and drink. We'll sip hot chocolate, apple cider and hot toddies at the hearth or at the hockey rink. And, we'll delight in indoor activities, while listening to  music that embraces the soul. It's a time to fill your senses with the woodsy scent of burning logs and pine cones.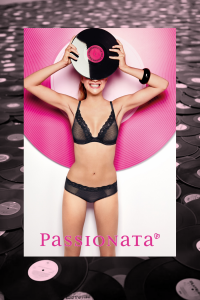 We'll entertain differently in the upcoming months, hosting and attending dinner parties and holiday soirées, while the majority of our leisure time will be spent indoors, until Spring once again begins to blossom.What's better on a cold winter's day than an afternoon of friends and family, culminating in a pleasurable meal!
We'll be busy planning the upcoming holiday season; the shimmer will soon be upon us with the anticipation of holiday gifting; replete with colourful wrappings with warm wishes attached.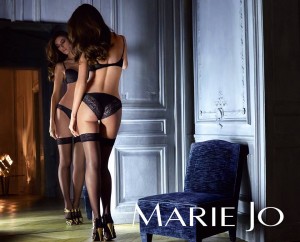 Perhaps, you're off for a weekend in the big city, or you're planning a retreat to a cozy bed and breakfast in the county. Do it in style and comfort. Pull on your favourite boots and hike amidst the crunch of the leaves, and the sprinkle of the first snowfall, or get dressed-up in a sparkly outfit for a night-on-the- town. It's about doing whatever makes you happy!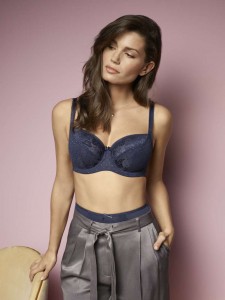 With over 5000 bras in stock at any time, we have the bras you want for the holiday season in the sizes and styles you are looking for; for everyday and for those extra special moments that you will be commemorating with the ones you love.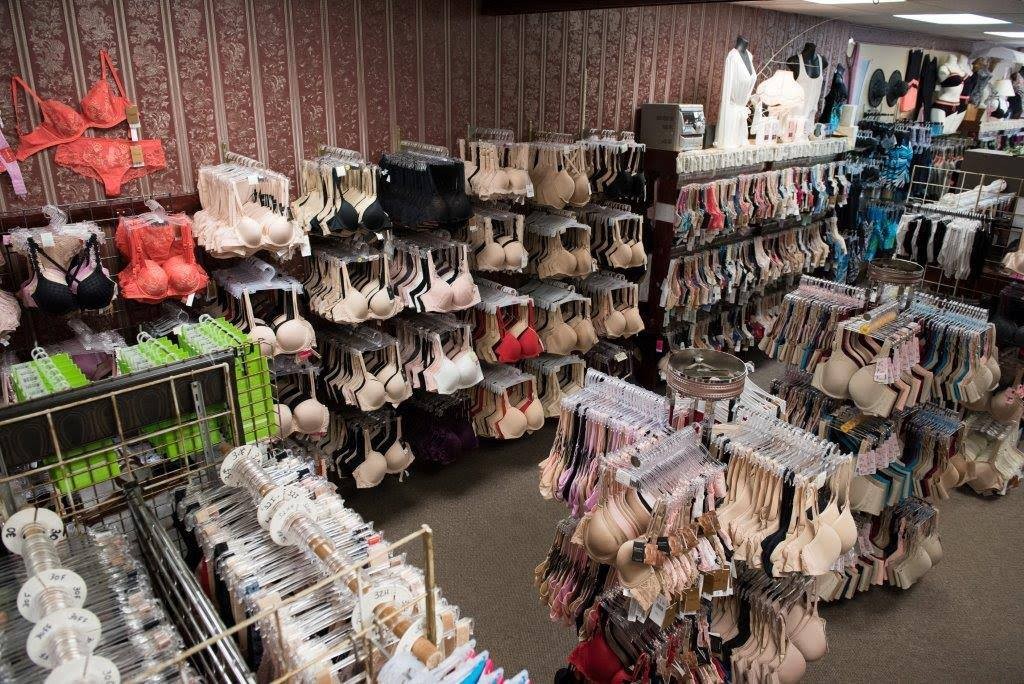 Winter is an ideal time to pamper yourself; to indulge in lace and sassiness. It's party season and it's a perfect opportunity to put your extra attention to all things fancy; all those extravagant items we like to lavish our ourselves with at this time of year.
When the day is over, curl up in a comfy pair of pajamas,  paired with a warm, plush robe and  cozy slippers. We cater to your leisure time and know how little relaxing there is when you are working, partying and shopping.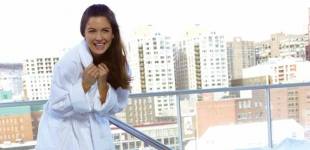 Our sport and workout wear is tailored to you and your commitment to exercise and well being. For work or play, we fit ladies from tiny frames to full figures.  We cater to all sizes – we fit ladies from tiny frames to full figures. We CAN fit you.
We are also experienced fitters for shape wear (not your mama's girdle!) bathing suits, cover-ups and mastectomy bras and breast forms. No appointment is necessary and you'll feel the difference here. Our professional service is second-to-none, as we cater to your individual needs.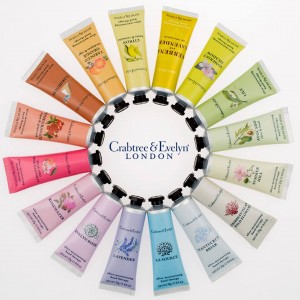 And, for the holiday season, why not pick up our Gift Cards? They make an amazing and welcomed present for all the ladies in your life. Add a scented soap, moisturizer or bath oil and you have a luscious gift for any occasion, from birthdays to hostess to that special thank you! And, we'll wrap up your purchases , no charge!